Pen Pals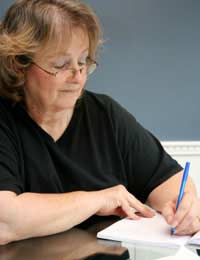 A pen pal is an old tradition but one which has proved to be invaluable when teaching youngsters how to learn a foreign language. Adults too can take advantage of a pen pal and with communications knitting people ever closer together, a pen pal now can be more useful than it ever was long ago. A pen pal no longer has to mean that – a friend you only ever write to and get letters from every month, while wondering about the vagaries of the Greek postal system. Now email means, time constraints permitting, that we can swap regular updates with our pen pals as often as we want. In addition, there are more options than ever before for other communications. Once you have found a pen pal – and this may be harder or easier than at school – the world is really your oyster.
Getting Started
Find a pen pal through a formal scheme. If your work requires you to travel they may be able to set up something with a like-minded individual in that country. Or you can use one of the many companies that have sprung up on the internet, all of which offer to link people in different countries after matching them for interests and reasons for wanting a pen pal. If you have children and they are members of a pen pal scheme, then why not see if any of the teachers or parents from the other country would also like to correspond with someone from the UK.
Correct Each Other
When you are set up with your pen pal, agree some basic rules. As many countries teach English in schools, there is a good chance that your pen pal may be able to speak better English than you speak their language. Do not let this put you off. The most useful thing to do is to agree not to write in text speak or abbreviations as this could lead to confusion. If you want to, you can learn these at a later date. Then agree to correct each other's letters or emails.
It may be that your pen pal is happy to write in their own language, in which case, you will have the benefit of reading as well as writing. But if they want to write in English and you in their language, the best way to make sure you are learning and not repeating mistakes is to send a copy of the previous letter back, with mistakes corrected. Do not feel silly about this – you are both in the same boat.
Speak and Visit Each Other
When you feel like you have built up a rapport with your pen pal, it may be time to speak on the phone or even meet in person to start practising your speaking and listening skills. An instant messenger conversation could predate this to make you both feel more at home.
Once you have spoken, arrange a trip to visit each other. Make sure you meet initially in a safe place, although as an adult, it is more likely that you have met through work or friends or an approved scheme. Invite them to stay – perhaps only for a short while at first in case you do not get on in person and they will reciprocate – an invaluable help in language learning.
Culture
Another aspect of having a pen pal is the insight into their culture, which they can give you and you them. You will learn about customs and holidays and what it is like to live in the country where the language you are learning is spoken. This is interesting in its own right but will also help you to gain a greater appreciation of language and how it is used in that particular country. And staying with your pen pal when you visit is a great way of really starting to know the country, instead of being in a faceless hotel.
Pen pals are not just for children, whatever one might think, they are a great way of learning about a new place and practising new language skills. Who knows, you may end up making a very good friend out of it, who you will value for the rest of your life.
You might also like...