Make It Fun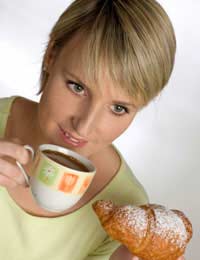 There is no point in learning a language as an adult if you do not make it fun. Making it fun enhances the experience and makes learning a language a pleasure rather than a chore – which it should be. If you do not enjoy learning a language you are less likely to practise, meaning you will not improve as much. Then a vicious circle begins whereby you do not enjoy the language expressly because you are not improving, and so it begins again. So to avoid this and to make language learning a joy – make it fun.
There are many ways you can make it fun, from introducing parts of the culture of the country where your language is spoken, to involving family and friends and rewarding yourself with a trip to try out your new found skills.
Learn About the Culture
Learning about the culture of a new place can make it fun and enjoyable to learn the language as well. The culture of a country where the language is spoken can be incorporated into your life and therefore you can practise the language as well. For example, if you are learning French, then buy croissants and pain au chocolate for breakfast and talk about them in French – saying how delicious they are – even if it is only to the dog!
Food is a good way of enjoying the culture. If you are learning Greek, then take a trip to your nearest Greek restaurant and talk to the waiters, who will, more than likely, have plenty of patience as long as you are not trying to talk their ear off while they are busy!
Involve the Family
The last thing you want to do when learning a new language is hole up in a study every night to do your practice, although this is sometimes necessary. But for the most part, it is possible to involve the whole family to make it fun. If your children like the idea – and only if they do, do not force them – then start to teach them a few words. When your own technique gets a little better, you could even read to them in the language you are learning. Choose a translation of a familiar book so they can follow it and they will soon start to pick up words.
See if you can persuade your partner or best friend to learn the language with you. Make classes an outing and invite the rest of the class for a drink afterwards. As the confidence of all of the class improves, the chatter will start to flow. And if your partner or friend is a part of the class, you can gossip away to your hearts' content to each other as well.
Reward Yourself with a Trip
But surely one of the best ways of making it fun is to give yourself a series of rewards. Why not plan a trip to the country where the language is spoken when you reach a certain stage? This could be after you obtain your first certificate, or more abstract, such as when you think you could hold a conversation with a market stallholder, for example.
A trip to the country will help you to learn more about the culture as mentioned above, and to practise your speaking and listening skills. But of course, it is also a reward for your hard work and a perk of learning a language – for if you do not speak to native speakers, your accent will never improve.
You must make it fun to stop yourself getting bored with language learning. Remember that as an adult, you have chosen to do this and therefore should make sure you enjoy it. By following some of the measures above, you should make it even more fun than just hearing yourself improve on a weekly basis.
You might also like...