Tips For Practising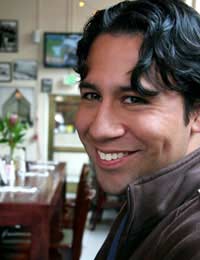 As much as classroom teaching can help you improve your language skills there is no substitute for practising. Below follow a few tips for practising because you need to make sure you are doing it in the way, which will bring the most benefit.
Just as an athlete must train in the best way for them, and if they do not, they can actually negate the effect of all of their hard work, so too can language learners. If you are constantly practising something incorrectly, before you have even started speaking fluently, then you will pick up bad habits from the start. So try and follow these tips for practising and you should be able to make much more use of your practising time.
Speak, Speak, Speak
First and foremost, get into the habit of using your newfound language skills. The best way to do this is to speak the language as much as possible. If at all possible, speak to native speakers of the language. They will correct you when you go wrong and suggest alternative, more natural phrases for you to use. If there are no native speakers around then speak it anyway, but make sure you speak lots in class so your teacher can put you on the right track if you have been doing anything wrong.
Speak in the bathroom mirror or to the dog. Make tapes or yourself speaking and listen back to them with a critical ear. When you visit the country where the language is spoken – and this is imperative if you want to really learn – make sure you speak at every given opportunity. In some countries this can be hard as people would rather just speak English to you as it is quicker, but persevere. In many other countries people will enjoy helping you with your languages skills.
Listen to Natives
Just as speaking is an invaluable tip for practising, so should listening be. But you need to make sure you are doing the right kind of listening. Listening to your classmates, for example, will not bring as many benefits as listening to a native speaker. If you listen to people who either speak fluently or are native speakers, you will learn lots.
Not least of all is how much this will improve your pronunciation and accent. If you listen to someone taught English in the USA or by and America, they will speak with an American accent. This is because we pick up the accents of people we are surrounded by. So the more you listen to native speakers, whether in person, on radio, on a DVD or on a recording, the more you will pick up a good and natural accent.
Read as Much as Possible
If you remember your parents urging you to read when a child, you will realise that they wanted to do this to help you expand your vocabulary and become more familiar with language. Such is the case for people learning a foreign language. If you read as much as possible, language structures and the way it is used will become more apparent to you. Read with a dictionary and look up any words you do not know.
A useful tip for practising is to start with children's books as the sentence structure will be simpler. Also read translations of your favourite books as you will be familiar with the story. Make sure you read newspapers as well – this is usually possible on the internet – as the language structure will be simple but will deal with more complex topics, thus helping your vocabulary again.
Use these tips for practising and you will notice a difference. Above all, make sure you practise well and often. Like playing a musical instrument, there is no substitute for practise. Make sure you get feedback though, although self-teach packs are good, you need to make sure someone is stopping you if you are going wrong. But mostly, remember to have fun with language and use it in all situations to help you feel completely at home with it.
You might also like...
Remember, too, that there's a big difference between the language you learn in the classroom and the way it's spoken colloquially. To really sound like a native you need to learn the colloquial phrases, and this is best done by watching TV or movies from the country and listening carefully (you should follow the subtitles to understand the meaning of phrases you don't know) or reading magazines - all of this can be done online or on DVD. It takes time and effort, but it's worthwhile.
Jim
- 4-Jun-12 @ 12:00 PM