Recording Yourself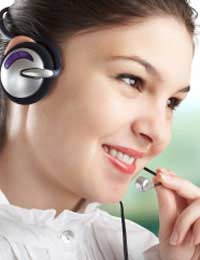 Recording yourself is an excellent way of practising the language skills you have learnt. You can assess how far you have come and pick up on any mistakes you make on a frequent basis. It is important to record yourself so that you can hear how you sound. Recording yourself will help you to improve your accent and pronunciation as well as the actual language skills you have learnt.
Feedback
The most important thing to remember when recording yourself is to get feedback on the tapes or CDs that you make. There is no point recording yourself if you just listen to them without asking someone to point out your mistakes. The best thing to do is to take the tapes to your teacher and ask them if they would listen to them and highlight any areas where you are making mistakes or not pronouncing something properly. If your teacher does not have time then ask someone who is either a native speaker of the language or speaks it very fluently. It is important that you get guidance rather than keep repeating the same mistakes.
Learning from Your Mistakes
Once you have feedback on the recordings you have made, you can begin to learn from them. On the same tape as your original recording, record yourself saying the same things but with the mistakes corrected. Then, listen to the whole tape so that you get an idea of how you are improving and exactly where you were going wrong before. If you are learning from your mistakes in this way then recording yourself will be one of the most valuable things you can do to help yourself learn.
Listen Often
Listen to your tapes or CDs often. There is no point recording yourself and then forgetting about the recordings you have made. If you listen often to correct recordings, the words and sounds will start to sink in and embed themselves in your mind. It is a good idea to put the tapes or CDs in the car and listen to them on the way to and from work. Or perhaps you can make an MP3 recording of them and upload them onto your MP3 player and listen to them in the gym. It may not make you pound the treadmill quite as hard as music would do, but is an infinitely better idea for language learning.
Recording yourself is a very good idea for language learners and you should invest in some recording equipment to enable you to do this. It may feel a little foolish at first, but the benefits will be many in the long term. Accents and pronunciation are important parts of learning a language – as important as the grammar skills you will learn – but the only way you will be able to hear yourself is by recording yourself. Take the time and effort to do it and your skills will improve.
Listen to other recordings too and you will be able to hear a difference between your own language skills and that of native speakers. Compare and contrast the two and learn from the native speaker, and apply these differences to your own speech and you will hear a difference in no time at all.
You might also like...