Difficulty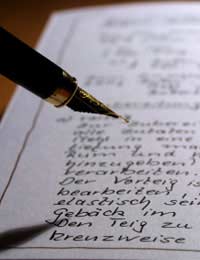 Language difficulty is a very subjective matter. There are no two people who will find the same things hard and the same things easy. However generally, the difficulty with which people find language learning does follow a pattern.
Usually, languages more similar to their own are easier for people to learn than ones totally different. Similarly, people will usually find it easier to learn a language with the same alphabet as their own language. For example, Chinese and Japanese are much harder for English speakers to learn properly because they use a complete different way of representing the language.
Learning More Than One Language
Learning more than one language can either help or hinder the language learner – often it can do both at different times. If the languages are similar, or are of the same family, then it is easy to see why learning more than one language can help.
For example, a person learning Italian and Spanish will find many words are similar in both languages. But the flip side of this is that the same person may grasp the wrong word when under pressure – using the Spanish one instead of the Italian one. The more languages a person learns, the more difficulty arises.
Listening and Reading, Speaking and Writing
The same person will not always find the four facets of language learning as easy as one another. As discussed above, if a language has a different alphabet then the written word – the reading and writing elements – will be harder for that language than for one that uses the same alphabet.
There are many people who find the understanding parts of language learning – reading and listening – easier than the creating parts – writing and speaking. This can often depend on confidence. If a person is technically good at languages, when faced with understanding something, they can do it. But when they have to put their own language skills into practice, they have more difficulty.
A person who has learnt a language by immersing themselves in it, perhaps living in the country where it is spoken, will often speak and be able to listen to that language very well, but will have more difficulty with reading and writing, as they may not have learnt the spellings and necessary grammatical structures, which can be omitted when speaking but not when writing.
There are no set rules for defining the difficulty of a language. But, if you are an English speaker with no other languages, then you are likely to find Romance languages, such as Spanish and Italian, easier than the likes of Arabic and Hebrew.
But the best way to eliminate difficulty when learning a language is to be immersed in it as much as possible. This is the way children learn and why they can become bilingual with little difficulty. It is the most natural way of learning a language there is and offers the most benefits. As well as learning the grammar and vocabulary easily, you will have fewer difficulties in perfecting the accent. Speaking to native speakers of the language as much as possible will aid this.
You might also like...