Language Families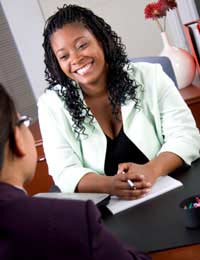 As English speakers we tend to think of languages which are similar to our own when we think of foreign languages. This may include languages which we learnt at school or languages spoken by people in countries where we have been on holiday. Consequently we can often think that all languages follow similar patterns and are structured in the same way.
But this is far from the truth. There are many other language families aside from the familiar Romance languages and these families too have shared traits – but ones which are very different to our experience. Most families are related because they have all descended from one main language in history and have changed and evolved into many languages. There are also divisions and sub divisions within each section.
Romance Languages
Romance languages are not technically a family in their own right. They are derived from a wider Indo-European family of languages. One of the most common themes shared by French, Spanish, Italian and Portuguese is that they are derived from Latin and they are often known as Latin languages. Romance languages are spoken by huge numbers of people all around the world. They were spread around the world largely by the Roman Empire, where Latin was spoken. As the Roman Empire spread, so did the rise of Latin. It then fragmented and became several other languages which evolved into the modern languages we know today.
Other Language Families
It is far beyond the scope of this article to look at all language families, but what can be said is that there are many, many different divisions. Broadly, language families are arranged geographically as would be expected. There are several language families in both Australia and North America – hinting at the rich diversity of language which pervades the indigenous cultures there. Occasionally, a language family will spread further away – this will be the evidence of invaders and settlers travelling to far off lands and making their language the primary one – as has happened with English, French and Spanish.
Isolated Languages
Language isolates are languages which are not related to any other language in the world. Sometimes they will have several sub dialects within each language but the language itself will have grown up one its own. Greek is essentially a language isolate although it is often put in the Indo European family. But it does not belong to any sub group within that family and so is technically a language isolate within the wider group. One very good example of a language isolate is the Basque language – it exists completely on its own without any other linked languages.
Language families are a good way of starting to understand how and why a language works in a particular way. It is not necessary to have an in depth understanding of each family but to know that they are linked is enough to see how it works. In addition, if someone is learning more than one language then it will be far easier if they learn another one in the same branch of a family.
You might also like...