Availability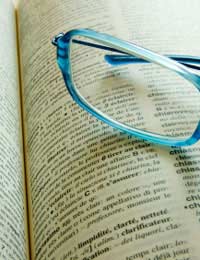 The availability of language courses can vary tremendously from language to language and even from town to town. In addition the type of language course available varies, with some courses concentrating on beginners and basics, with some assuming a certain amount of prior knowledge and some – increasingly important – being based around the language you would need for work.
If you do not know which language you wan to learn, it would be wise to choose something with plenty of availability. If you do know then you may have to work a little harder to find availability for it.
Common Languages
There are a group of languages that are easy to find availability for in the UK. These are usually the languages that are also taught in schools. There is plenty of availability on courses because the countries that speak them have close links with the UK, are in Europe and there are plenty of teachers that speak the language.
These languages will typically include French, Spanish, Italian and German. There will be plenty of courses in pretty much all areas and there will also usually be availability for different abilities. The only word of warning is that because these courses are popular they fill up fast, even if there are lots of them so it is best to enrol early.
Business Use
The languages mentioned above will also usually be available in a business category, starting from beginner, but where you will be taught necessary language skills to conduct business in that language. However, the availability of languages becomes much wider for business use as companies are beginning to see that Chinese and Indian are becoming useful.
It may still be hard to find availability for holiday Chinese, but business Chinese is becoming far more commonplace. There are fewer teachers than for the common European languages though, so these too fill fast. Some companies will hire a teacher to teach all of their staff if they think it worthwhile, so commercial courses for business language are harder to come by because teachers can earn more working for one company.
Other Languages
Of course, there are plenty more languages, which you may want to learn for whatever reason, but there are usually far fewer classes. This includes languages such as Greek and Russian – languages which are not widely spoken outside of their own country but which still are useful to learn. Again, this lack of availability of classes can be down to the fact there are not many teachers so those places there are on courses go fast.
If you cannot find a suitable course you can always look at investing in some tapes and books – not the ideal way to learn but a good start and when you have the basics you can move up to an intermediate class where they may be more availability.
Availability does vary massively, and when you find a course that suits you, it is best to snap up a place. But do not make the mistake of enrolling on a more advanced course because there is no availability for the less advanced ones. This will be a waste of money as the class will progress too quickly for you and the learning of everyone will be hampered as a result.
Always try to enrol on a course, which gives you the opportunity or the links to make a trip to the country where the language is spoken as this is the optimum way to learn, and take teacher recommendations from others, remembering the best teachers go fast.
You might also like...