Learning Through Osmosis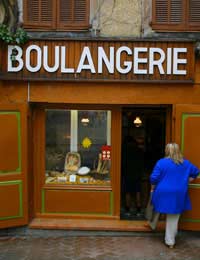 Learning through osmosis is the natural, organic way to learn a language. To learn through osmosis means to learn by immersing yourself in a language. Osmosis is a biological term, which describes the way water moves through cells in some organisms. So the idea of osmosis is a good one to use as an analogy for language learning.
Children learn their mother tongue through osmosis and one only has to look at children who are bi-lingual to see that this is the best way to learn. Those children who have parents of different nationalities or parents who speak different languages have a huge advantage. They can learn to speak both languages at once by listening to their parents speak in different languages. If both parents are bi-lingual too, this gives them a massive advantage as the whole family can have days when they only speak language A and days when they only speak language B. This is a technique which people keen to become fluent should try and adopt – immerse yourself as much as possible or try leaning through osmosis as a way of learning more quickly and learning better.
How to Immerse Yourself
There are various ways of learning by osmosis, which have varying degrees of success. But the obvious aim is to immerse yourself in the language as much as possible, so moving to a town where everyone speaks the language you learn but not English may seem like a good idea. But in practice, if you cannot speak their language and they cannot speak yours, you may get frustrated and not learn anything. Although complete immersion is the way children learn to speak, they do have their parents there to help them and they do not have an original language, which they think in.
A better way of learning through osmosis is to travel somewhere with a friend who can speak both languages or where people can understand your mother tongue and help you by translating for you. If you have the time, try to land a job in the country where your language is spoken. If you can get a job in a tourist driven place, people will probably speak English too and your language skills will improve leaps and bounds when having to speak it every day – but having the safety blanket of translators close to you.
If working abroad is not an option, travel as much as possible. Go to shops and markets and listen as well as speak. Let the language wash over you and the sounds become familiar. If frequent travel is beyond your means, then you can still learn by osmosis. Buy newspapers in your chosen language, read books and watch TV. Rent DVDs and watch them with and without subtitles. Let the language sink into your subconscious. A good way of doing this is reading books you are already familiar with or watching films you have seen in English. You can even adjust the language on a DVD player into many common foreign languages, so you can watch in English then in your language too.
Learning by osmosis really works. It is by far the best way to make sure you pick up all the nuances of a language. Learning in classrooms and from books is all very well but without knowing how a language should sound, the way people actually talk in practice and how conversation flows, you will be lost. Learn through osmosis and you may not have the best grammatical skills in the world but you will know exactly how the language should sound when spoken by natives.
You might also like...
I'm sure this is just the beginning of teaching/learning by osmosis. I'm going to provide a situation in which I am able to implement this phenomenon (!) in my classes.
MMP
- 29-Oct-12 @ 10:38 AM