Different Methods of Learning Languages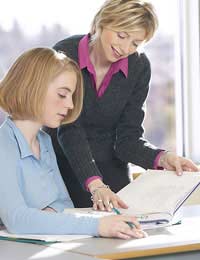 There is an increasing range of different methods of learning languages. Whereas at one time, languages were learned in a classroom and followed a set format, today people looking to learn foreign languages can pick from a range of different options.
Methods of Learning Languages
The wide range of different methods of learning languages gives students the opportunity to find a programme that best suits their need. This needs to take into account the time they have available to learn a new language, the money that they can invest in their studies and their level of experience. The different learning methods have evolved over time to meet the needs of the increasingly wide range of people who want to learn a new language. Learning methods need to cater for someone looking to learn a few words of holiday vocabulary through to people with highly specific language needs. Each method of learning has its own advantages and disadvantages. These will depend on the circumstances of each individual.
Tutor Led Classes and Courses
One of the most traditional methods of learning a language is to attend a structured language class or course. There are many benefits of this tried and tested form of learning. The classes and courses are structured with an end goal or target in place and students are helped along the process of meeting this goal, whether they are complete beginners or advanced students. This form of learning is great for people who enjoy the structure and routine of a class and are motivated to do homework. This method of learning is not so good for people whose commitments will stop them from attending all the classes or who do not like working within a class.
Self Teaching
Self teaching is a popular way of learning a new language. Language courses are widely available in audio and video formats and are supported with a wide range of additional learning material. The courses have been prepared by experts and use many different learning styles. Students can follow the course at a speed that they are comfortable with and can do this at home or where ever they have access to the necessary facilities. This is an ideal method of learning a new language for people who enjoy the flexibility of home study and who have a high degree of self motivation. This is less successful with people who require regular feedback or need the structure of a class in which to learn.
Online
The Internet presents a whole range of language learning methods that would have been impossible just a few years ago. Language learners can talk with native speakers for free using the functionality of many Internet applications, chat with other learners in forums and on message boards and join online classes. These new generation learning methods are ideal for people who enjoy using the Internet and are comfortable with the different technologies. This can be an exciting and vibrant learning method, however it also requires a high degree of focus. It is very easy to get distracted or to lose focus when using the Internet.
Hybrid
Hybrid methods of learning a new language use a range of different techniques. This can be ideal for people who are looking to learn independently, as they can devise their own programme of learning. A high degree of knowledge of the different methods of learning languages is required, however, in order for someone to pull together a programme from all the different sources.
The wide range of different methods of learning languages means that there is bound to be a method that is suitable for all needs.
You might also like...
FOR MI WHAT I KNOW IS THAT THE TYPES ARE THE FOLLOWING; Observation Trial and error problem solving Generalisation Experimentation or discovery Project
jonee
- 20-Sep-12 @ 8:31 AM