Idioms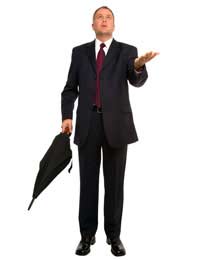 Idioms are perhaps one of the most problematic aspects of language learning for anyone who has taken on a new language. However, on the up side, a complete beginner in a language is hardly likely to encounter them or to be expected to understand and use them if they do. But as your language skills become better, to be a natural speaker of a language, idioms will need to be used. They will make you more at home with the language and even help you to understand the culture in the place that speaks the language you are learning.
What Are Idioms?
Idioms are those peculiar phrases which native speakers of a language grow up knowing and understanding, but when broken down to their constituent parts, mean very little indeed. A good example of an idiom in English is 'it's raining cats and dogs'. There will not be many English speakers who do not understand that this means a heavy rainstorm, but when you take the words and look at the meanings, it has no actual semantic meaning. Idioms usually come from an older phrase which does have its meaning rooted in truth but which has since been lost to history.
Problems for Language Learners with Idioms
And this is clearly the main problem for language learners with idioms - that they do not actually mean anything. So when a person who is learning a language comes across an idiom that they are unfamiliar with, it will have no meaning for them at all. It will certainly not mean what they will translate it as. This works both ways - if a new speaker wants to use an idiom to emphasise something, it may well be used in the wrong way.
How to Overcome Problems with Idioms
The only way to be truly proficient with idioms in a foreign language is to properly immerse yourself into the language. Idioms will never come naturally if you try and look up every word when you hear one - all that means is that you run the risk of mistranslating them and making sloppy errors yourself. But if you were to live in the country where your language was spoken and listen to it used by native speakers every day, the chances are you would start to hear idioms.
And when you hear them used in the correct way by people who know exactly what they mean, they will start to embed themselves in your consciousness. Also, you can always ask if you do not understand something or the way it is being used.
Idioms are a confusing but fun aspect of language. Many of them can be clichés but they are also used to add colour and emphasis to a language. They will mark you out as a fluent speaker of the language and make you able to interact with native speakers more easily. Plus, once you have mastered the most common idioms in your chosen language, you will find you will be able to follow conversations more easily. All in all, idioms are a perfect way to prove your fluency and enjoy being able to communicate.
You might also like...