How Language Skills Can Help a Job Hunt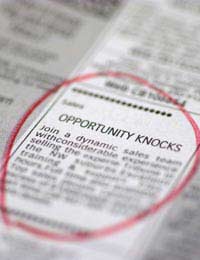 Many people, at varying stages of their professional life, will question how language skills can help a job hunt. People who learn a language later in life will almost certainly do it with jobs and a career in mind. But learning a language is about far more than 'having something on your CV' – it can bring real and tangible benefits to a job hunt.
Language-based Jobs
The first way in which language skills can help a job hunt is if you are looking for a job which is language-based. Interpreting and translating are the two most obvious jobs in this category. Obviously, no-one would apply for one of these jobs without having some language skills but they are still a good example of how languages can open up a world of jobs which would be unavailable to anyone without language skills.
Jobs with Opportunities for Travel
Language skills can widen opportunities for jobs where travel is involved. The world is growing ever smaller and more and more companies have bases abroad or have links with foreign companies. This means that more employees are expected to travel for their jobs. The more language skills a person has, the greater their chances of getting a job where travel is involved. Although speaking the language of a place the person travels to is not always vital, having the necessary language skills is still a distinct advantage, as it both projects a good impression of the company and allows the employee the opportunity to converse with people who do not speak their language.
Scope for Learning
Even if the job you are applying for does not involve travel, the fact you can speak a foreign language gives a distinct impression about you and your capacity for learning. It shows that you can study hard enough to become proficient in that particular language. And what is more, most companies will realise that the time may come when they need to send employees abroad and bear this in mind when looking to appoint new staff.
Learning a language is one of the most worthwhile things you can do, especially if you are looking for a new job. More companies are investing in foreign concerns and therefore, no language skills can ever be a waste. But learning a language also says something about the candidate as a person. It is not just their scope for learning which language skills display but also that the person is willing to better themselves, and do something worthwhile. Even if you are not job hunting right now, learning a language brings many other benefits. It can be great fun and hugely rewarding in itself to be able to speak another language. Who knows, at some point in the future, you may decide to look for a job where languages are appreciated or even required. Then you will be glad that you have put the time in to learn that language and become proficient in it – to the extent that it may help you to get a job that you may otherwise have just missed out on.
You might also like...