Becoming a Foreign Language Translator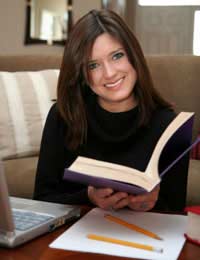 Becoming a foreign language translator is hard work but for many people who enjoy languages, is the ideal career move. There are many areas where foreign language translation is needed, and the better your languages skills, the more chance you have of finding work.
To realistically stand a chance of becoming a foreign language translator, you will need to be fluent in at least two languages. There is a need for foreign language translators between all languages, but really, it is better that there be some sort of a link between the countries which speak the languages, in terms of commerce, justice or any other arena which many need a translator or interpreter.
Having said this, if you can become fluent in two languages which are not usually paired together, when there is a call for work on these two languages, you will not have much competition for jobs.
Translating or Interpreting
Translating and interpreting are two different, but related fields. Translation will generally deal with documents and the written word. A translator will be given a set of documents to put into a different language while still keeping their meaning. This may require working in isolation and having little contact with other people from the same company.
Interpreting, on the other hand, is used by diplomats and business travellers. An interpreter will translate everything two people who do not share the same language say to each other, speaking immediately after the other finishes speaking.
How to Break Into Translating
Translating and interpreting are not easy career paths to get into as there is a lot of fierce competition for a few jobs. However, the good news is that as the world becomes smaller there is becoming more and more demand for people who can speak more than one language. More companies are doing business with other companies in different countries and they will always need people to translate and interpret.
Similarly, people travel for both business and pleasure more often and therefore interpreting is also in higher demand. Business people are more likely to take a interpreter than leisure travellers due to the cost but there are always places such as tourism outlets which may need interpreters. And of course, one place which always needs interpreters is the criminal justice system.
Becoming a foreign language translator requires a lot of hard work. It is best that you are already fluent in two languages before you start to think about work. Then, you must look for a course which teaches good language interpretation and translating skills. A good place to start is the Association of Linguists although many universities and specialist language colleges will also have good courses.
When you have a qualification, you can either search for a job or become freelance. Freelance is hard work to set up and requires a lot of tenacity but at the end, you will choose your own hours and your own jobs so the benefits are numerous.
Becoming a foreign language translator is a wonderful career choice if you have the language skills to back it up. It can offer the chance to turn a hobby into a career and make a passion for a country or language work for you. Of course, the opportunity to travel is a positive to the job as well, but anyone looking for work as a translator must also bear in mind the long hours and stress. If you think you can cope with this, then you should start ion the path to becoming a foreign language translator straightaway.
You might also like...