What Jobs Are Available to Multi Linguists?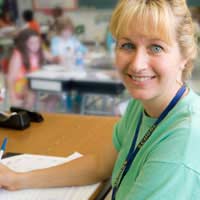 There are many jobs available to multi linguists. As the world changes and communication becomes ever easier, the opportunities for multi linguists are increasing.
Teaching English as a Foreign or Second Language
One of the most established career paths for multi linguists is teaching English as a foreign or second language. This is an attractive option for many young multi linguists as there are openings all over the world and therefore works well with people who are travelling. There are many agencies and companies who specialise in recruiting TEFL or ESL teachers.
Teaching a Foreign Language
Another opportunity for multi linguists is to enter the teaching profession as a language teacher. There are many opportunities for modern foreign language teachers and this now extends over many age groups. The career opportunities range from hands-on teachers through to heads of departments or pastoral staff.
Travel and Tourism
The travel and tourism industry has a large need for people who can speak a wide variety of languages. The opportunities are extensive and range from jobs for hotel staff who need to be able to converse with visitors from around the world through to tourism marketing executives. The increasing number of independent travellers has opened up new opportunities too and multi linguists can find that there are career openings in small and specialist businesses as well as more established companies.
Business and Commerce
Many businesses have openings for multi linguists. Typical careers include purchasing, where goods and services can be purchased from suppliers all over the world and sales where international business is increasingly important. There are many administrative, clerical and secretarial roles for multi linguists. These are inclined to vary in nature depending on the demands of the individual business.
Finding Jobs for Multi Linguists
With such a wide range of career paths open, finding jobs that are available to multi linguists can sometime be a challenge. Happily, there are recruitment agencies who specialise in placing staff with knowledge of one or more foreign languages. These include large national agencies that can be found on the Internet, to smaller local or specialised services.
Another important way to find jobs suitable for multi linguists is to simply write and enquire whether a company has any suitable vacancies. A well constructed letter can go along way to help find employment. Even if an employer has no current openings, they may well keep the details of someone in whom they can see potential. When writing an enquiry letter there are a few points to remember:
Make the letter relevant and specific - even if a standard letter is used as the base, try to tailor the letter to the company specifically and avoid generalisations. Include information about why a particular skill set will be useful to the company.
Promote the language skills - make sure that the language skills are emphasised and use terms that all employers will understand. Mention any time spent working or travelling abroad along with any examples of using a foreign language in a practical situation.
Don't over sell - it can be tempting to say that someone is good or fluent in many languages, whereas they may only be fluent of one or two and have a working knowledge of others. Employers want honest and realistic employees and will quickly find out if skills or knowledge have been exaggerated.
There are many jobs open to multi linguists and this can be an exciting and rewarding career path.
You might also like...
I am a multilinguistic person. I am from Tanzania. I speak fluent Swahili, Gujarati, Urdu,kutchi, and Punjabi. I read Arabic very well. I have great customer skills. I am available for any part time or full time job in areas where these languages can help, Thanks
Zeenat
- 10-Jun-15 @ 11:14 AM
Hello my name is Michelle and i speak 5 different languages and i am available full time/Part time or on call any where in Sacramento california areas. please contact me at 916-585-6660.
I am a multi linguistic person. From Jordan. I speak and read and write Arabic ,English ,Spanish ,French and Russian.I am 24 years old. I am looking for job.
Wahsh
- 14-Jun-11 @ 8:37 PM