Tenses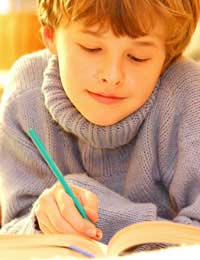 Tenses are an aspect of language that you will start to learn about when you have mastered the basic skills required in that language. However, without knowing it, you will have been using a tense all along – most likely, the present tense. This is why you will have been able to say that you are currently doing something – it is in the present tense – but may have struggled to describe what you did at the weekend – in the past tense. But of course, you need to learn all manner of tenses to be able to communicate effectively.
Types of Tenses
Broadly speaking, tenses fall into one of three categories – past, present and future. And within each of these categories, also known as moods, there are other tenses, all of which very on a scale of grammatical ease.
The various tenses all indicate a more recent, or further away past or future, or a more or less certain present. These tenses which describe a state of present uncertainty are called the conditional mood. An example of a conditional present tense in English is 'I could go outside'. This can also be made into past conditional – 'I could have gone outside'. There is also a mood called the subjunctive which is far more rare than other moods and not often used. It is used to express a state of affairs which could happen and is usually the same as the indicative mood (the normal one). When it does change, it changes drastically and usually requires an 'if' in the sentence. So, an example of the subjunctive would be 'If I were to go to the party…'. Again, this is clearly how the mood works in English, but most languages have similar tenses and moods.
What Differs in Different Tenses
Lots of parts of a sentence change when the tense changes, and you will need to know what parts will change and why in order to be able to form, sentences.
The main thing that will chance of course, is the verb and its agreement. The ending of the verb will be different depending on who is doing the action and in which part of time they are doing it – past, present or future.
But some tenses, such as the past perfect tense, use a standard stem of the verb, called the past participle and then use the verb 'to be' in the past tense to form the perfect.
In English, a good example of this would be 'I was playing football'. The action of the verb is playing but because the sentence is written in the perfect tense, the past participle 'playing' is used and the past tense of 'to be' inserted in front of it. Or course, this exact pattern does not work for all languages but for many, including the Romance languages, it does. Other groups of languages will have their own particular tenses which conform to similar rules.
Tenses seem absolutely vital to those of us who speak a language with them – which is the vast majority of tenses. But there are languages in which you would not have to worry about these tenses, Chinese for example. But these languages present their own set of problems. But for the most part, tenses are a big part of language life and again, must be mastered in order to become truly fluent. Many tenses and moods will be rarely used, but you should always make yourself familiar with them in cased you come across them at any point of your language studies or even just in conversation.
You might also like...