Regular And Irregular Patterns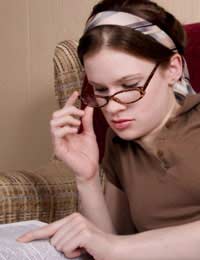 All languages have patterns and all languages have regular and irregular patterns. That is to say that a certain type of word, be it noun, verb, adjective, will change and behave in a certain way. Usually these changes will follow patterns. This makes it easier for the language learner as if they are following a patterns, they can apply the same rules to all of the relevant words.
However, they need to be careful because of irregular patterns. All languages have them and they are basically exceptions to the rule. Sometimes they will have their own mini pattern and sometimes they will just be completely different. Unfortunately, the only way to learn these patterns is to just knuckle down and revise them until they are in your head.
The Common Irregular Patterns
Unfortunately, many of the most irregular patterns are words that are used all of the time. This often, in many languages, includes the verbs for 'to be' and 'to have', which are both used in their own right and used as compound verbs with other verbs. On the up side, if a verb is irregular but is common, at least it will sink in quickly because it is used a lot. For example, in English, a verb like 'to play' is conjugated to become 'I play' 'he plays' 'you play' 'they play' 'we play' and 'you (plural) play'. But the verb 'to be' is completely different. This becomes 'i am' 'he is' 'you are' 'they are' 'we are' and 'you (plural) are'. The verb endings have very little relation to the verb stem and therefore the only way someone could learn them is to know them off by heart.
Regular Verbs
In most languages, happily, the regular verbs are far more common than the irregular ones. Also, in many languages, there will be a certain number of verb endings, which tell you the way a verb will behave. Thus, if you learn how to conjugate the verb for one ending, you will have learnt it for all the verbs in that group. So, in French, verb groups end with 'er' 're' and 'ar'. Once you know how to conjugate 'entendre', for example, you will know how each verb, which ends with 're', behaves.
Nouns
Nouns too can change their form and the form of other words around them, such a pronouns, often depending on whether they are masculine or feminine and singular and plural. Of course, some languages have words that do not change at all – the English sheep is a good example, but this is an irregular pattern as most nouns in English require an 's' on the end to become plural. Likewise, in Spanish, nouns are either masculine or feminine and the ending of the word, a regular pattern, usually denotes this. Usually, if a noun ends with 'o', it is masculine and 'a' it is feminine. These words then take the pronouns 'la' or 'lo' depending on the gender. Again, there are exceptions and irregular patterns but at least if you do make a mistake you will still be understood.
Regular and Irregular Patterns are just one of the many things that language learners have to get used to. When learning a mother tongue we do need to think about such things as the language just comes naturally to us, so for most people, learning a language will be the first time they have been confronted with the notion of patterns. But like everything else, it gets easier with practice and the language learner will find they start to have the answers to their questions about regular and irregular patterns themselves rather than having to ask someone else. Like all language related topics, practice really does make perfect.
You might also like...