About Our Site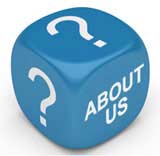 LanguageTutoring was formed to offer a unique reference point on learning a new language.
Learning a new language is not only challenging, it is also a lot of fun. Language Tutoring was created for those of you that want to learn about a new language and learn how to speak, read and write it.
Whether you are just starting to learn a new language or you are almost finished with your training - Language Tutoring will have something for you. You can learn about the history of different languages, see commonly used phrases and words, different ways you can start to learn a new language, and you can find out why you should be learning a new language!
Language Tutoring recognises that learning a new language is difficult unless you have sufficient support to do so. That is why we created this site full of in-depth and up-to-date information about learning new languages.
At Language Tutoring , we have made sure that only people who are multi-lingual and have been through the process of learning a new language have contributed to this site. This is to ensure that all the articles are informative and correct at the time of print. Find out by availability and difficulty which languages you can start to learn to improve your language skills, knowledge and your potential job prospects.
Our concern was that there was no single UK resource for interesting features and practical advice on this subject.
Our features and articles are written by experts - who have experience, or a particular interest in this area.
Our Background
LanguageTutoring was founded by John Rowlinson, the founder of PtS.
John, through PtS, is involved in a number of ventures including software and property companies. A percentage of revenue from these activities goes towards funding LanguageTutoring and a number of similar sites.
Our focus is simply on having experts create the highest quality information possible that is widely read.

Related Articles in the 'Site Information' Category...